Pet emergency resources or pet first-aid supplies are non-negotiable in any pet owner's life. Also, all those who keep a pet at home should always maintain a first aid kit for pets. Not to mention, giving first aid to a dog, cat or any pet for that matter in a tense situation can appear quite intimidating.
As a responsible pet owner, you should carefully assemble a well-stocked first aid kit that will prepare you for any unforeseen emergency. Take a look at some of the most important items you should keep in your first aid kit for pets.
1. Bandages
A piece of socks, clean rags, or gauze can also be used as an emergency bandage material to keep wounds clean and reduce bleeding. Also, non-adhesive pet wrap can be a good item in your first aid kit for pets.
Why?
These non-adhesives are not only easy to remove since it does not attach to animal skin or fur. Overall, duct tapes are also necessary for managing splints or treating temporary wraps.
2. Scissors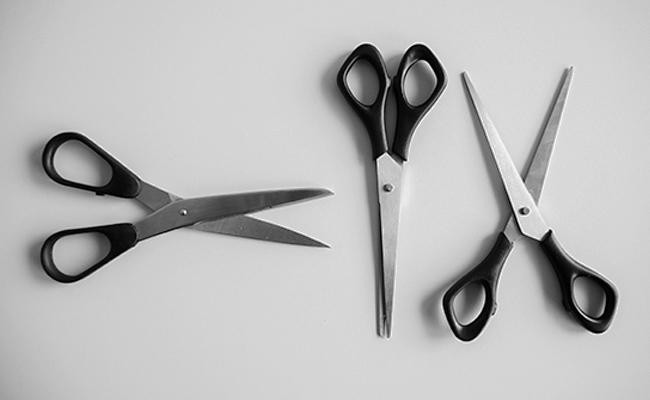 Without a cutting medium, it would be near to impossible to cut splints, gauze, tape, or any bandage for that matter. There are plenty of pet-specific shears or scissors with an edge that enables you to carefully remove bandages without damaging your pet's skin.
3. Water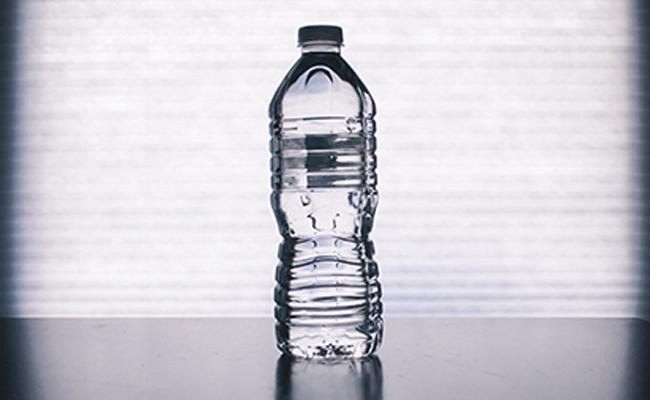 Water is an important item in keeping your pet healthy but also helps in
Cooling
Soaking a paw
To remove toxins
Soothing burns
Flushing wounds
Therefore, always carry a gallon of water along with a removable dish in the first aid kit for pets.
4. Sterile Saline Healthy Eye Wash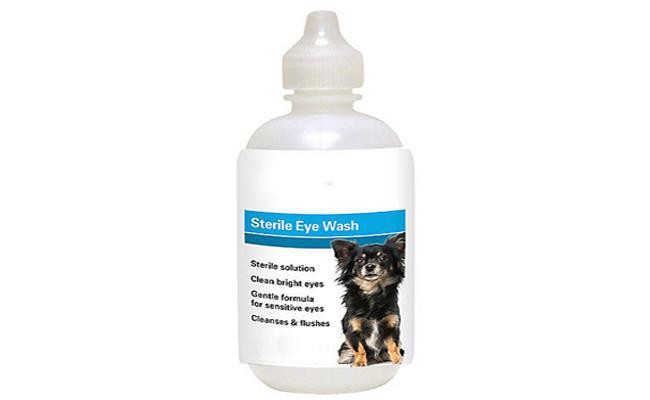 As a pet owner, you should carry a sterile saline wash to treat emergency smoke or debris that affects your pet's eyes. Bear in mind, just use liberally and wash the eyes until your dog's vision improves.
Additionally, you can also carry sterile eye lubrication for soothing your dog's or cat's eyes after treating your dog with the sterile flush.
5. Dish Soap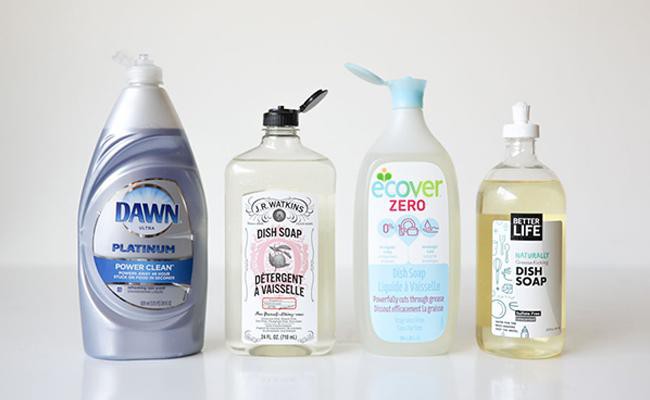 Use any dish soap to remove poisonous materials from your pet's fur and skin. So, you should just clean your pet afterward with clean water.
6. Medications (Diphenhydramine, Hydrogen peroxide)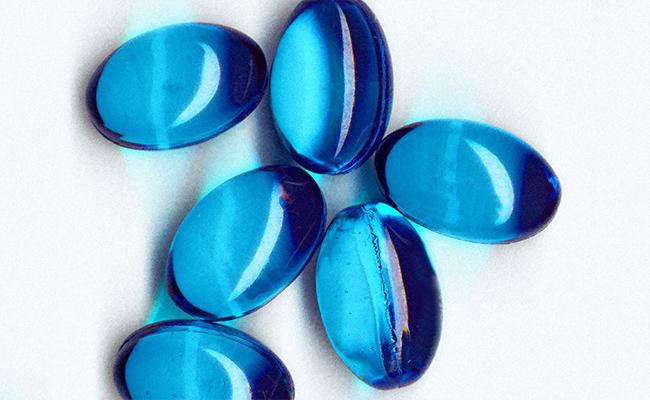 Alternatively, besides the regular pet medications for dogs with health problems, you can carry sugar tablets, Diphenhydramine, or styptic powder in your first aid kit for pets.
Styptic powder – This powder prevents bleeding but only in small cases such as torn nails or minor cuts.
Benadryl – An antihistamine that manages mild allergic reactions.
Sugar tablets – This helps a small dog or a diabetic pet with low sugar level.
Hydrogen peroxide – Hydrogen peroxide is used to flush out foreign objects and other ingested toxins by inducing vomiting. But on the other hand, a pet owner should induce vomiting only under the guidance of a vet. Finally, never give hydrogen peroxide to a pet cat.
7. Digital Thermometer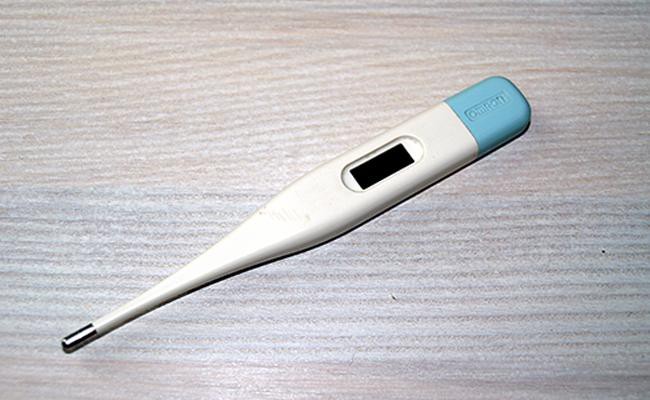 A thermometer is important in deciding whether your pet is hypothermic or has a fever. However, vets suggest that the reading is measured rectally since this method accurately identifies your pet's correct temperature.
Also, applying a lubricant can make the insertion painless.
8. Treats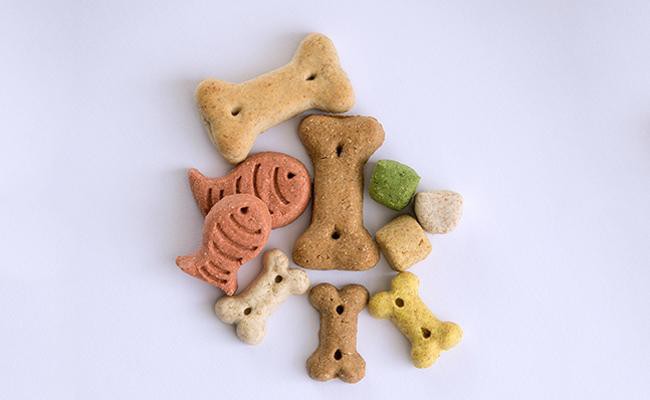 Never forget the treats. Treats are an excellent way to distract or calm an ill pet. So, giving treats help while bandaging your pet and also is useful in any tense situation.
9. Leash (restraints)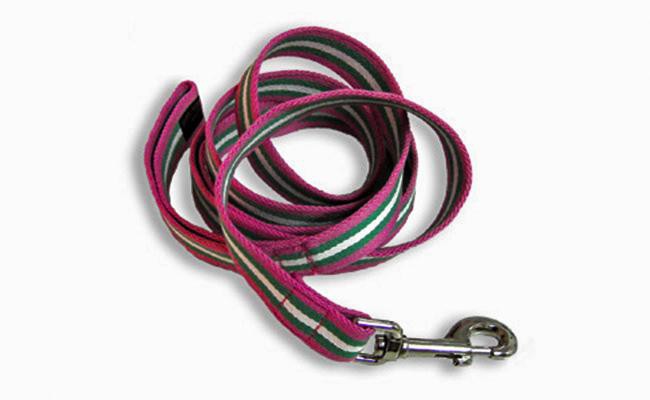 Injured animals are always known to shown signs of aggression when confronted. So, you better safeguard yourself and place your pet at a safe distance. For this purpose, you can carry a mesh bag, muzzle, slip-leash, a blanket, and also a collar.
You can use a muzzle to prevent any untoward incident when administering treatment. Mesh bags enable easy transportation and blankets are used to cover injured pets.
10. Contact Details
(Pet poison helpline- +1-855-764-7661, USD $59 per consultation applies )
In an emergency, never waste your time searching for a poison helpline, local police, vet, or an animal clinic. Keep all these important details and identification details for your pet's rabies tag and microchip.
11. Stretcher
Stretchers are mainly used to stop further injury and stabilize the affected animal during travel. In an emergency, you can use a floor mat, a blanket, a door board, or a door.
12. Milk Of Magnesia(Activated charcoal)
This material absorbs any toxic material. A pet owner should never induce vomiting without consulting an expert.
The Bottomline
You can take a print out of this list next to your first aid kit for immediate reference.
Caution – All first aid treatment should be succeeded by proper vet care.