Dog Lovers! It's almost February 14th, Valentine's Day! Are you ready with Valentine gifts for dogs and pets? No need to worry, your dog won't understand the significance of Valentine's Day… Don't rush!
They will definitely know in their deepest heart how much you actually praise them. Their never-ending affection, little but selfless expressions of love, and warm cozy cuddles that cheer your spirit up after a tiring day.
There is never a great time to express your love for them. Take a good look at some fantastic gift ideas that'll make your dog swoon with love.
We dug some of the best places in town to bring you the best Valentine gifts for dogs that are worth buying.
Keep a secret- Americans tend to spend more money on their dogs more than their partners according to a survey.
1. Valentine Dog Treat Gift Box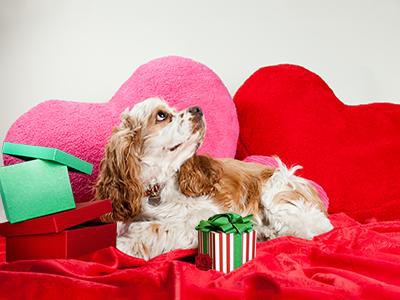 A bag of assorted healthy treats for your Valentine. There are plenty of options available online as well as in your nearest pet gift shop.
Try all-natural human range ingredients sourced especially in the United States of America. Options include organic vegetables, fruits, and grains.
Some of the dog treat boxes are certified and recognized Pennsylvania Department of Agriculture.
2. Heart-Shaped Treats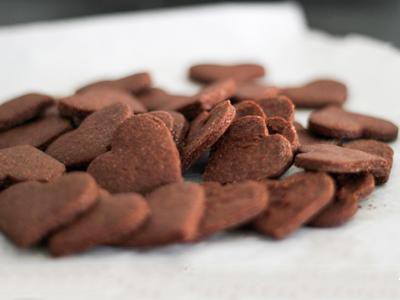 Do you love Valentine's Day gift? Both cats and dogs appreciate freezing dried heart-shaped treats, especially chicken. Grain-free and freeze-dried meat treats are favored as a brilliant treat for dogs.
Dogs are the best truest companions. They deserve freshly prepared foods for a healthy life. Try treats that are mostly high-quality meats.
3. Emojis Squeaky Plush Toy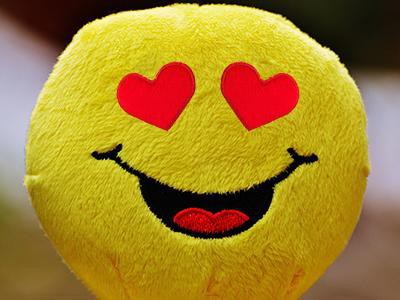 Doesn't a man's loyal companion deserve the best? Dogs will love expressing their love with this kind of embroidered plush squeaky toys.
These chew toys are made with premium quality stuffing. They contain tough outer skin for longer life and offer plenty of joy to both you and your dog.
Paired with best-in-class durability, these squeaky toys are ideal for the present dog and dog owner.
With speakers present inside these toys, they deliver rich sound to always keep your dog entertained.
4. Susan Lordi's Angel of friendship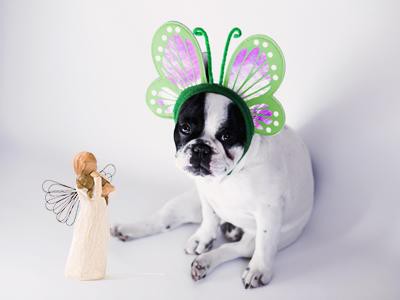 One of the cutest masterpiece, Susan Lordi's creation is a delight for all dog lovers. Creating magical pieces of art from her studio located in Kansas City, Missouri, Susan has also worked with several companies.
This distinct piece of figure speaks through gestures and presents a closeness, hope, courage, and hope. For those who love your dog, get an "Angel of friendship."
5. Buy A Breed-Specific Jewelry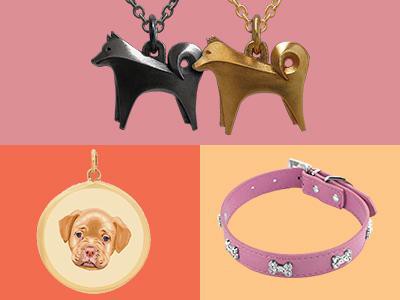 Buy a personalized Sterling and 14K Jewelry made using the finest craftsmanship.
Elegant and detailed, these beautifully crafted sterling silver feature your adorable dog breed. Let your dog wear one of these cute necklaces and present one to a close friend who loves dogs.
6. A Dog Signboard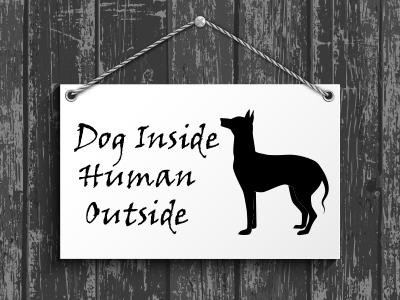 Dogs and love go hand-in-hand and are there a better delightful Valentine's Day combination?
Don't think so right?
Bring home one of those read boards with a sentiment or heartwarming hilarious read.
Easy to hang.
7. Heart Sweater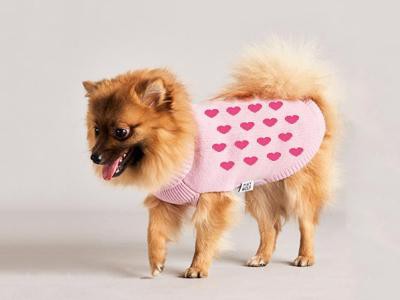 Get your Fido a cute V-neck, regular,  pet sweater with captivating terrific heart patterns.
Every dog who's wearing this sweater will appear playful, cute, and hot.
Yep, hot!
This brilliant cute and handy sweater is a must for cold weather.
Wear a comfy hearty sweater and get back to us how your loved ones react to it!
8. Red Heart Squeaker Toy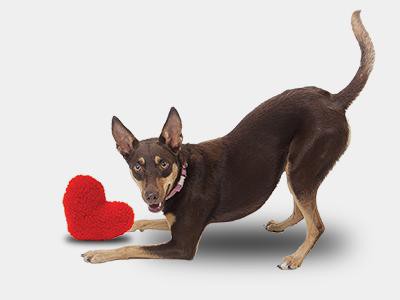 Can you really think of a more casual way to communicate your love for your dog than buying her a bright red heart-shaped toy?
Squeaky and soft, these chew toys are the right choice this Valentine for dogs.
Made using fuzzy plush material, this heart toy is what your dog is waiting for this love season.
9. Assorted Dog Basket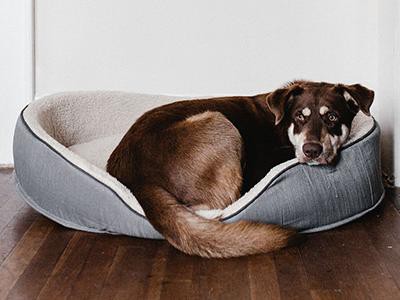 This gift box normally contains a different assortment of dog toys for various levels of play.
Suitable for dogs across all ages, the treats are usually made with no artificial ingredients and all-natural treats.
It's also is a nice gift for all dog parents in your life.
10. Non-Toxic Rope Toys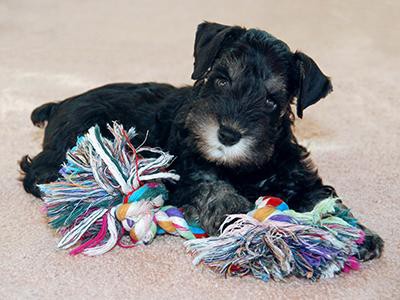 If your dog chews the toy, it will rightly function as a handly dental floss. If you are in need of a sturdy toy that strengthens your doggie fever, try this heart-shaped dog-friendly chew toys.
11. Dog Sweaters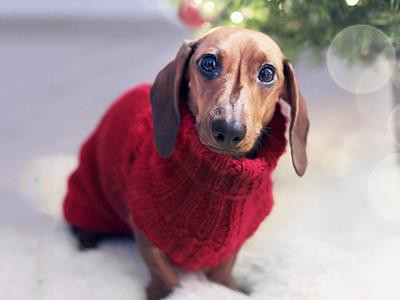 No dog will refuse a dog sweater, right?
After all, these trendy dog sweaters not only express your love but also keep them warm.
You can never collect too many dog sweaters, what you think?
12. Dog Bandanas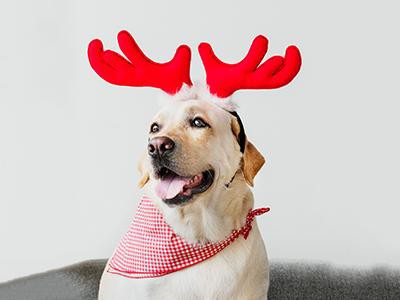 Valentine hearts dog bandanas are ideal for completing the looks of a dog this love season.
Most of these bandanas are machine washable and made with comfortable soft cotton. These bandanas also have a good header tag.
13. Pop-Up Dog Love Valentine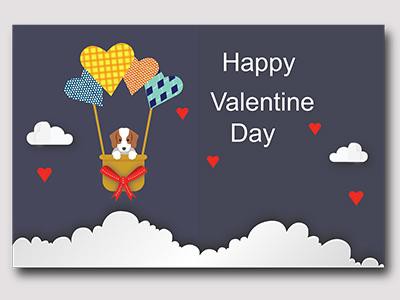 When you move the tab, the dogs simply move and turn.
A single design can also be customized for the right reason. These cards are normally 4 inch X 9 inch your kind information.
14. Heart-Shaped Dog Cakes
"Love Bug, " "Bite Me," messages on heart-shaped dog cakes.
Get it now for your dog. Express your sweet love with these delectable doggie bites.
15. Fix-It With A Delicious Hand-Baked Cookies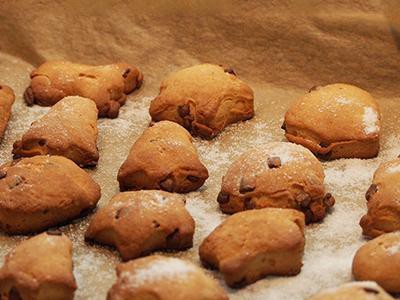 These healthy treats are suitable for adults and puppies of all sizes and breeds.  They are extra tasty, bite-sized, and gourmet.
16. Personalized Pillow Covers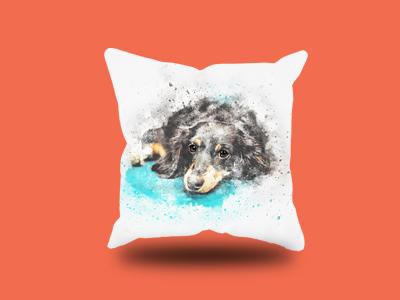 These amazing range of pillow covers are a must in any dog lovers home, a pillowcase set for that quintessential dog lover.
You can also have your name as well as your dog's name on the pillow cover.