Love is in the air …Its Valentine's Day on the horizon, there are gazillion ways to make the day extra special.
Whether you're coupled up or single or somewhere in between, make sure your V-Day is free of clichés…  But even that's OK because what matters the most on V-Day is that you spend it with persons you love and most importantly, who loves you back.
Between all the bouquets of roses, paper hearts and boxes of candies, don't forget about your feathery, furry, scaly friend that loves you unconditionally.
Roses are red,
Noses are wet,
And I won't fret,
'Cos I'm spending Valentine's Day with my pet.
It may not be award-winning verse, but with their wet nose, soulful eyes and floppy ears, you're guaranteed to have the best looking date in town. Just try to keep your envy at bay when they're getting attention galore from secret admirers.
While they do share the sporadic kiss with others, you can rest assured that you are their only true love.
Let's be frank. Valentine's Day dates come and go. But they go on fur-ever. Not the Tennyson's brook; It's about your Dog. Perhaps, you are among the fortunate to have "the one".
Knock the Cupid to the curbside and get confirmed that you are blessed to have an ever-loyal dog that showers you with affection 365 days a year.
Top Ten Reasons Why A Dog Makes A Better Date This Valentine's Day
Still, we've got another top ten reasons why a dog makes a better date this Valentine's Day for the singles or a canine fancier or anyone coupled with a human but feels that the V-day is a "floral-scented farce"
No fights, no arguments, no breakups… just pure unconditional love. Your Pupster will even adore you if you don't bother showering! It's More Than Just Puppy Love. Once you have their heart, you have it fur-ever.
You don't have to stress out about awkward small talks or lulls in conversation. With a dog, though, you can feel free to baby talk all you want or nothing at all, and at the end of the night, they'll still cuddle up to you.
Dog slobber is darn cute. Trust us, Date slobber is not very cute. Always.
No worries to share your dessert with your dog (perhaps, you shouldn't). There is no way you will feel guilty! about cramming all the Valentine's Day candy. It's bad for your pet anyway!  So that tempting torte is all for yourself. You can have all the wine; they don't whine… well, that's perfect!
For the non-romantic dudes out there, we are very sure that a dog won't look at you expectantly, then desperately, and finally derisively into your eyes when the evening doesn't end in a romantic marriage proposal or a helicopter ride to Las Vegas. On top of that, staring longingly actually freaks dogs out.
When your pup follows you around, it's the cutest thing you've ever seen on a V-day. Am I right? Do you know what's not cute?  If a date becomes clingy and tag along with you… you know that what it is …stalking.
Your dogs are least bothered if you are "smart" or not. No need to look your finest. No pressure to impress … WE REPEAT…No pressure to impress! No need to get expensive shoes to hang out.
They will appreciate you just as much in your sweats, PJ's or your stylish clothes.  Lose the tie, just get going, give few treats, hand out a loving belly rub, toss a ball around and you're golden! No ironing, makeup, no shape wears required. Amen.
Do you know you're broke? Not a problem. Your dog can help splurge this romantic holiday. The best part is it's free. They don't require a diamond pendant to make their tail wag—a belly rub will suffice!
Pup snuggles are the best. Well, snuggles from date can be quite good too, but when your puppy nuzzles into the nape of your neck and huffs a sigh, there will be no neck cramps from uncomfortable cuddle positions, you can stay in that exact same position for ages.
There's just you and the warm furry lump that snuggles up against your side.
Did we mention dogs don't talk? We could elaborate, but you know, we can all agree that this is a good thing.
Valentine's Day means more than just romance for dog people. It's a chance to celebrate the love of all kinds, together with the love you have for dogs.
We've rounded up 10 perfect date ideas for dog lovers. Most of these dates are dog-friendly, so you can celebrate with your romantic partner (if you have one) and the dog
1. Movie night
Nothing is more romantic than staying in!  How about a romantic movie night vegging out on the couch?  Remember Netflix and Chill, newest essence of date night for uninitiated made popular by millennials which can be easily bespoke for pups.
Swap the invitation to "chill" with a brand new treat for your pup and she will certainly feel like she's gotten jammy. Pour some wine, Pop some popcorn and curl up on the couch…
We recommend a Rom-com, or a dog movie or perhaps, even watch the romantic tearjerker 'The Notebook' while weeping about how romance is dead… why not do it with your dog?
2. Get takeout for two
Spending the V-day with your chomper means you don't have to worry about where you'll dine or beg maitre d's for an open table.
Hit upon a dog-friendly restaurant patio in your area and your pup will be begging you for a bite of the takeout. It's a win-win for both of you (forget your waistline for a day).
3. Cook up a (pup-friendly) homemade meal
Indeed, it's easier to cut the calories in your own kitchen- if your dog (literally) watches what you eat and if you are (figuratively) watching what you eat.
Prepare your favorite restaurant meal – cleaner version (You absolutely deserve it) and your doggie date will be happy to assist you. Your chomper may not be good at chopping vegetables, but she can certainly clean the plates!
Nobody is there to say 'No' to toss a few meaty steak chunks? A big round of applause… if you maintain the dinner table out of wagging tail range
4. Take a romantic hike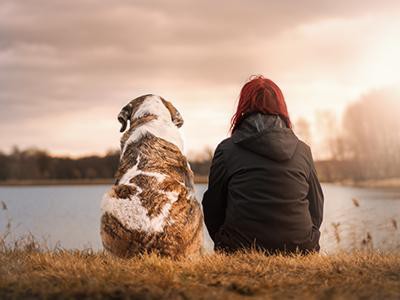 Bouquets will be trashed on 14 evenings itself, but, if you're lucky, the physical ones will keep ticking long afterward (not the ones you guessed!) like hiking or outdoor trips which can help boost your odds.
Best of all, it's easy to include your pups!  Load your daypack, make a date with your puppy love, and hit the trails. Your heart rates will be up faster than the Valentine's Day decorations.
High-intensity hikes aren't for frosty climate, but a walk makes for an economical date worth freezing for. Your feet might be frosty, but you will be warmed by the sight of your pup excitedly changing the color of freshly fallen snow.
5. Visit the Dog Park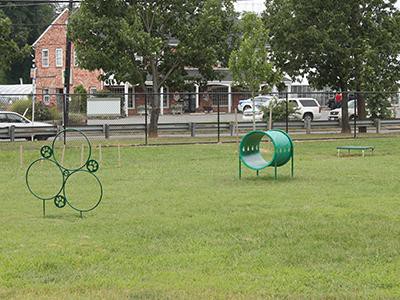 Want to flee for a while? Your pooch would follow you everywhere, so wrap up and visit the dog park for an extended game of fetch. We know what you're thinking: what's so romantic about the dog park?
It might not seem that special for the folks who hit the dog park every day. But the dog park is a perfect date activity for dog lovers who don't have a dog of their own. Cuddle up on a park bench with hot coffee or cocoa to watch the pups romp.
6. Get the dog squad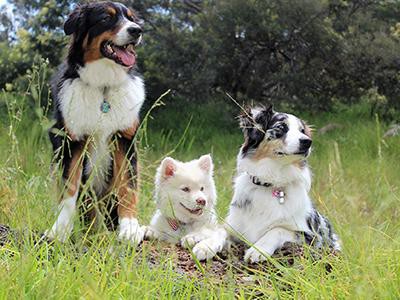 A double date to the dog park — will be perfect for those who require a little more human socialization, whether platonic or romantic — this could be the perfect way to share the love on Valentine's Day.
But make sure, not let your dog get too frisky with your date's date.  Those who want even more socialization make it a Dog party and invite some of your dog's best pals over to celebrate Valentine's Day together. Round up the dog squad and coordinate a dog park meet up!
7. Hit the road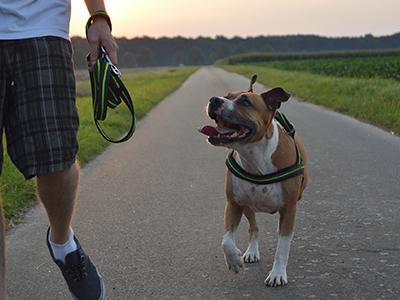 Getting frustrated with all the love marketing, why not pack up your pooch and flee the town? You can surprise your pup with a Valentine's Day road trip, particularly if it ends with two things all pups love: bed and breakfast. But, don't forget to bring the squeaky toys she likes!
8. Valentine's day photoshoot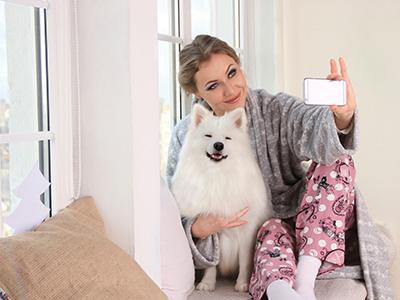 Boudoir photography may be all the rage, but photos with your pup as valentine date is something sweeter. But, with a little twist – go and take a romantic "old-time" photo.
For instance, Elizabethan, Victorian, American West clothing or whatever your country's old traditional clothing and don't forget to pick up Valentine's Day outfit for the dog too!
It will be a fun date with an ensuing picture that will be cherished forever. There's nothing more romantic than watching the sunset with your pup and what's more, it is 100% free and dog-friendly Valentine's Day show courtesy of Mother Nature.
Bonus points: It's an amazing instagrammable photo opp to demonstrate to everyone how #blessed you are.
9. Shopping date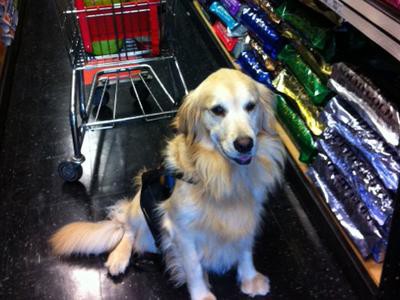 Hit the dog-friendly stores or mall with your dog to find the perfect gift or simply stroll through the shopping district with your date and/ or dog with all the city lights, coffee in hand.
And if you really want to get bonus points with your date, combine the excitement of an outing with the shopping by letting your pup pick out what she wants at the pet supply store as a special Valentine's Day treat.
10. Donate to your favorite shelter or rescue or pet website in your dog's name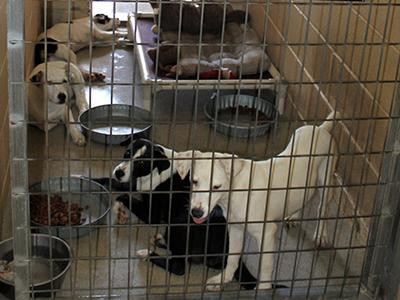 It may not be a romantic gift, but your pup already has the best gift—YOU. Other less fortunate, homeless, injured, abused and neglected pups are still waiting for the day to get a GIFT like YOU,
so give a little back to those who need it most. After all, Valentine's Day is about love, we'd call that a win-win situation!