Are you aware of the coolest dog names? From beaches to clubs, Americans love naming their pets after real-life inspiration. You have bought a lovely puppy and all you need now is to select a hot name for your dog.
There are, in fact, plenty of choices! A well-thought-out name can fill the communication gap between you and your dog.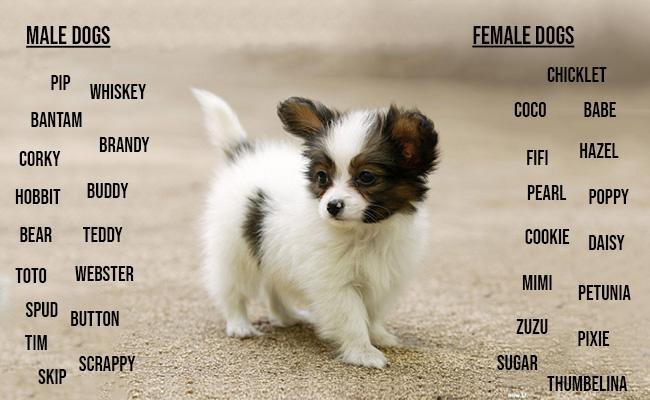 Every dog is special and small dogs are more special. Why? They are excellent partners, cuddly, and fun to travel with.
There are plenty of adorable small dog breeds that could fill your life with excitement and fun.
Irrespective of their size, small dogs have an adorable personality. There's a choice to fit any canine, from a tough dog to a lovable one.
The small dog names do not have to reflect the dog's size or appearance. Even a silly, weird name could be perfect.
Small Male Dog Names
Bantam
Corky
Buddy
Hobbit
Pip
Bear
Porkchop
Skip
Spud
Webster
Button
Scrappy
Opie
Tad
Spot
Toto
Tim
Van
Toffee
Teddy
Whisky
Brandy
Chocolate
Pippin
Tadpole
Small Female Dog Names
Coco
Fifi
Babe
Gigi
Honey
Hazel
Olive
Chicklet
Mimi
Petunia
Clementine
Pearl
Cupcake
Pixie
Poppy
Cookie
Petunia
Daisy
Sweet Pea
Thumbelina
Zuzu
Sugar
Twiglet
Scamp
Jellybean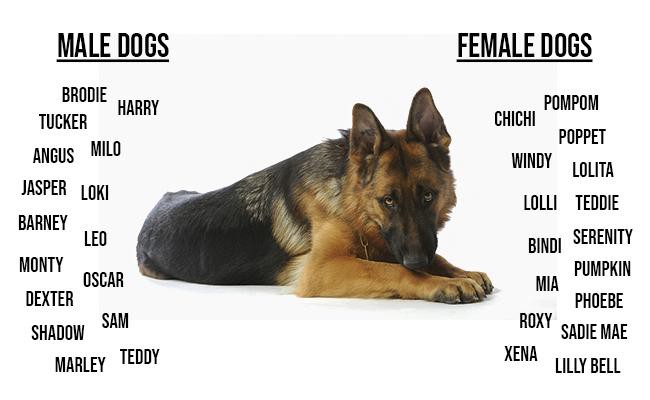 Big dogs with a big heart. Large dogs have their own charm and attitude. No matter their giant size, these pets have a range of personality and styles.
There are a lot of options and choices to fit any personality.
From a tough Great Dane to a cool Labrador, we have put in plenty of effort to handpick these names for you.
Some of these brilliant names are based on your pet's size. All the names are distinct and special.
Large Male Dog Names
Tucker
Milo
Monty
Dexter
Leo
Oscar
Marley
Gus
Sam
Finn
Harry
Teddy
Shadow
Barney
Angus
Brodie
Jasper
Alfie
Rufus
Loki
Ollie
Kona
Zeus
Becks
Bruce
Large Female Dog Names
ChiChi
PomPom
Poppet
Teddie
Bindi
Lolli
Pumpkin
Mia
Phoebe
Serenity
Sadie Mae
Windy
Charity
Lilly Bell
Grace
Daphne
Roxy
Xena
Annie Oakley
Pepper
Mae West
Harley
Delilah
Lolita
Rosemary