Rating: 3.40/5 (15 votes)

Dog Pregnancy Calculator And Timeline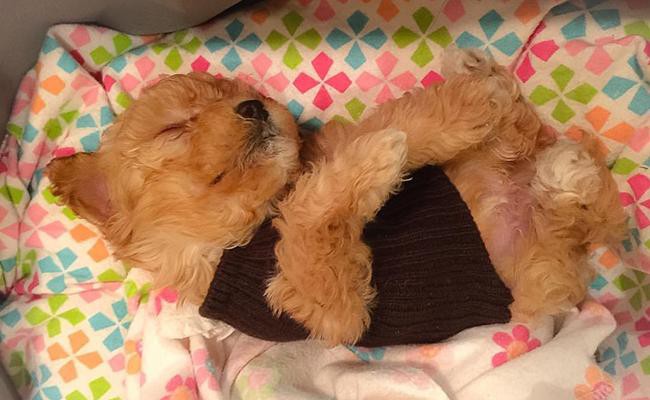 The age definition of a dog includes
Important things to keep in mind
Maltipoo puppies have some "puppy fat" and this will pave way for an adult coat.
If the Poodle gene dominates, the Maltipoo puppy will have a curly coat else a silky, soft coat.
Things you should have in place before bringing home a Maltipoo puppy
You may actually need these things to make your home "Puppy-Fit."
Dab a few drops of honey and take him to a vet if the conditions worsen.
Simple and Effective Maltipoo Puppy Care Information
Top 5 Important Maltipoo Care Tips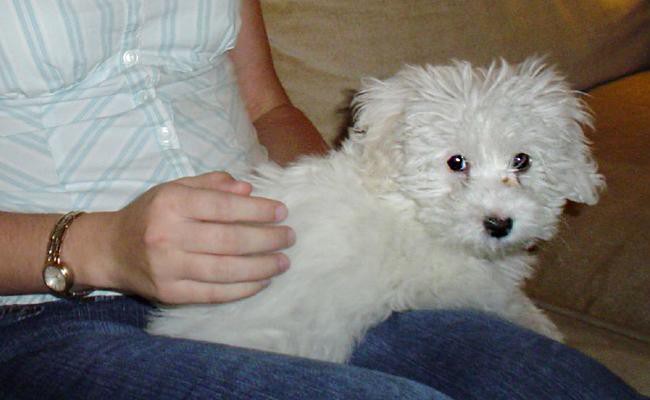 Exercise Needs – Average
Intensity – High
Activity Level – Medium
Exercise Requirements – >40 Minutes/Day
Walk Mileage/ Week – 3– 5 Miles
Playfulness – High
Grooming Needs – High
Tendency To Drool – No
To Snore – No
Bark – Yes
Dig – Low
Social/Attention Needs – High
1. Puppy proofing your home is the most important of all Maltipoo care tips
Most owners believe that with time their Maltipoo dog will not swallow anything dangerous. Some of the items doctors claim to have been swallowed by a dog include
Fish hooks
Coins
Candy wrappers
Mini headphones
Sewing needles
Tapes
Knives
Coins
Dress buttons
Toys
Socks
Rubber ducks
How to prevent your Maltipoo from swallowing things?
2. Health Care Information
Without waiting for your dog to become really sick, you should follow proper health care maintenance tips. These include-
Never fix an appointment unless and otherwise, you are unsure of your availability. Your dog needs you more than anything else.
Save at least $1 USD a day and at the end of a year, you will have reasonable money to care for his medical support.
Seek good pet insurance
Stop postponing any health issue.
3. Brush your Maltipoo dog's teeth
Contact your vet. At times, vets will do a "full dental" checkup.
Three-sided brushes are fine with most dogs.
Brushing your Maltipoo's teeth on a daily basis can reduce the number of health problems.
4. Exercise keeps your Maltipoo healthy
Regular exercise can provide these benefits-
How to keep your Maltipoo healthy?
Allocate 20 minutes a day for your dog. This will make both you and your dog healthy in the long run.
Expose your dog to all sorts of neighborhood trigger. The more the exposure, the less problematic it will be for your dog.
Maltipoo heel will eventually reduce negative behavior including barking.
Never smoke around your baby dog
5. An exclusive dog seat
Buying a second-hand car seat for your Maltipoo can be a bad idea if the main parts are missing.
Choose a seat that is both durable and strong. Try a mesh seat if your Maltipoo loves looking around.
Ensure that the buckle is in place.
Trimming/Clipping Every 2 months
Clean Ears Every two to four weeks
Nail trimming Weekly
Tear Stain Cleaning – when required
Give a good bathing when required
There is definitely scope for improvement on a day to day basis. Take your time and do your own research before buying anything online.